Woolderesrun
| Stan Heijnen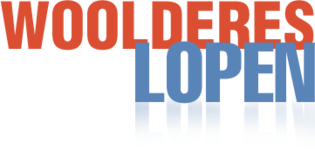 It would be nice starting by saying that it was an amazing day and the sun was shining however, unfortunately, this would be a LIE. It was a quite windy and cold winter Sunday morning, most of the Kronauts were still feeling the lactic acid from 'Bob soft Thursday training' and were barely able to walk...but WHAT CAN STOP Kronaut's motivation to go fighting in a race??! Nothing. Therefore a little group of Kronauts went to defend their team name in the 1st Wolderslopen competition and they did it great! The first to depart was the 15k and 10k athletes followed by the 5.1k athletes only 6 minutes later. The main thing to highlight is the great success of Réné who was the first woman on the 10k with a time of 38:15! We can secondly come to what has become the title of the main wooldereslopen page : KYAN RYTZELL WINS THE FIRST WOOLDERESLOOP. However there's a little story to briefly explain what lead him conquering this title. Kyan was NOT planning to go fast that day...until one of his rival dared to 'insult him' and therefore Kyan could just NOT accept to be beaten by 'that guy' and concluded with a time of 35:14 arriving more than 40 seconds before his enemy. Thijs van Aalten also did a great race ending up 5th with a time of 36:57 !! As regards the women's 5.1k Race: Rosanne and Elisabetta took part, concluding in 21:40 (4th) and 22:30 (11th) respectively. While in the men's 5.1K race Twan and Thies friendly fought together during almost all the race however Thies increased his speed in the final part and ended up with an advantage of 7 seconds with respect to Twan, concluding the race in 18:07 (9th) and 18:14 (10th) respectively. Not far behind them Loek arrived with a time of 19:08 !
Last but not least, Kronos beloved coach himself competed in the 15k race and finished in 1:09:01 !!! (NB: If Bob would not have participated in the 15k, 'the killing Thursday training' would have been the perfect excuse to beat all his little Kronauts... however the reason for that pre-race killing training still remains mysterious...)
More results and info on https://www.wooldereslopen.nl/uitslagen?fevenement=woolderes1&fafstand=15km&fgeslacht=man,vrouw&fjaar=2020 Written by Elisabetta Ribera d'Alcalà
---
Comments
Je moet ingelogd zijn om te reageren of reacties te bekijken.